November 19th ,Juerui Industry and Bodegas Roda have presented a grand wine dinner at Yi Long Court in Peninsula, Shanghai. Mr.Lin, the CEO of Juerui Industry attended the event with the owner of the winery Augstin Santolaya and his wife Susana Cabredo. Jean Claude, the Head Sommelier of Peninsula also showed up in the dinner as the host, and joined the owner of Roda to explain the wines for the guests.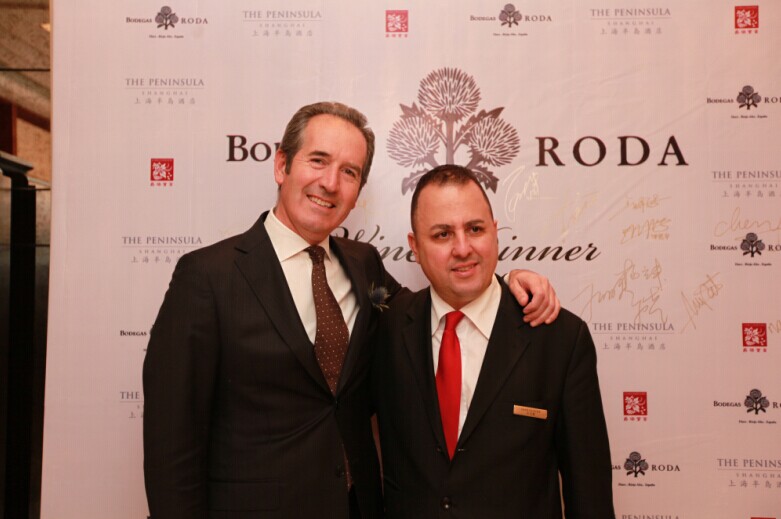 Mr.Augstin Santolaya, the owner of Roda and Jean Claude, the Head Sommelier of Peninsula
Splendid bund view added a touch of romance to this wonderful moment when each wine and dish unveiled in front of fifty VIP guests who gathered together just for one purpose: to  experience a truly feast for the plate. Before this, Augstin and Jean, two giants in the wine industry have already tasted and decanted the wines for guests. Augstin has just been named as best celebrity of the year 2014 by Fuera de Serie magazine for his reputation as the "Dandi" of wine makers, He compares the wine with arts, stating that the wine should excite and create sensations to the consumers.
"
Six wines have been selected for the dinner, each one worth to be appreciated like art. Among these, Corimbo I 2009 is the new project from Ribera de Duero, it represents the first and most successful vintage in that area, while the second vintage 2010 is also a great vintage to look forward to. The guest especially paid their attention on Roda I which was also served at the marriage of Zara's owner daughter. Cirsion 2007, as the star in that night was the best one to round the dinner in the end. It is rare because of its limited production, with only six thousand bottles in the world, so each drop of this vintage is precious. How grateful and lucky we are to share these precious drops with its maker, and you!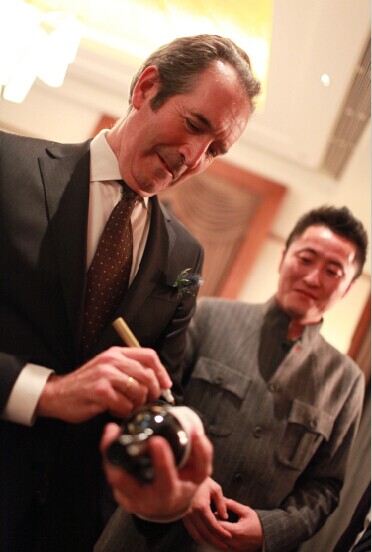 Mr.Augstin Santolaya is signing on the bottle bought by the guests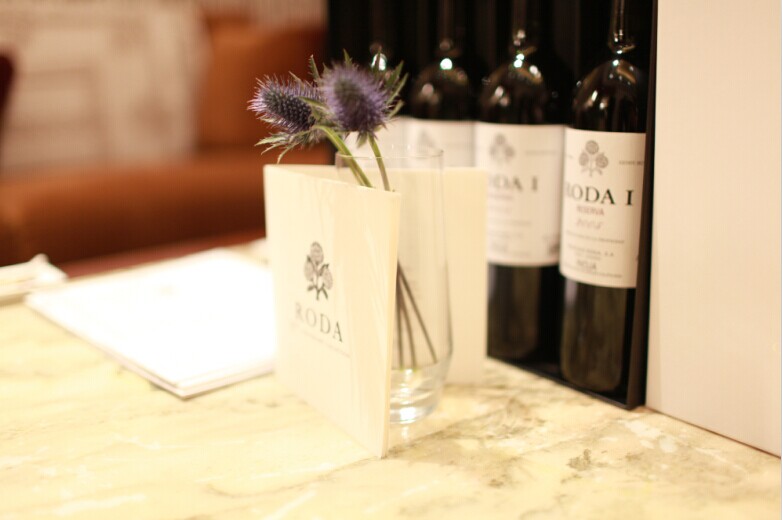 Roda I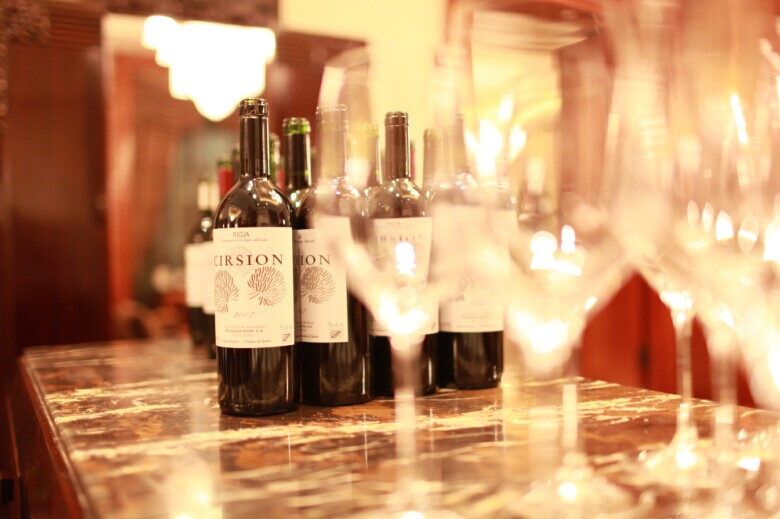 Cirsion